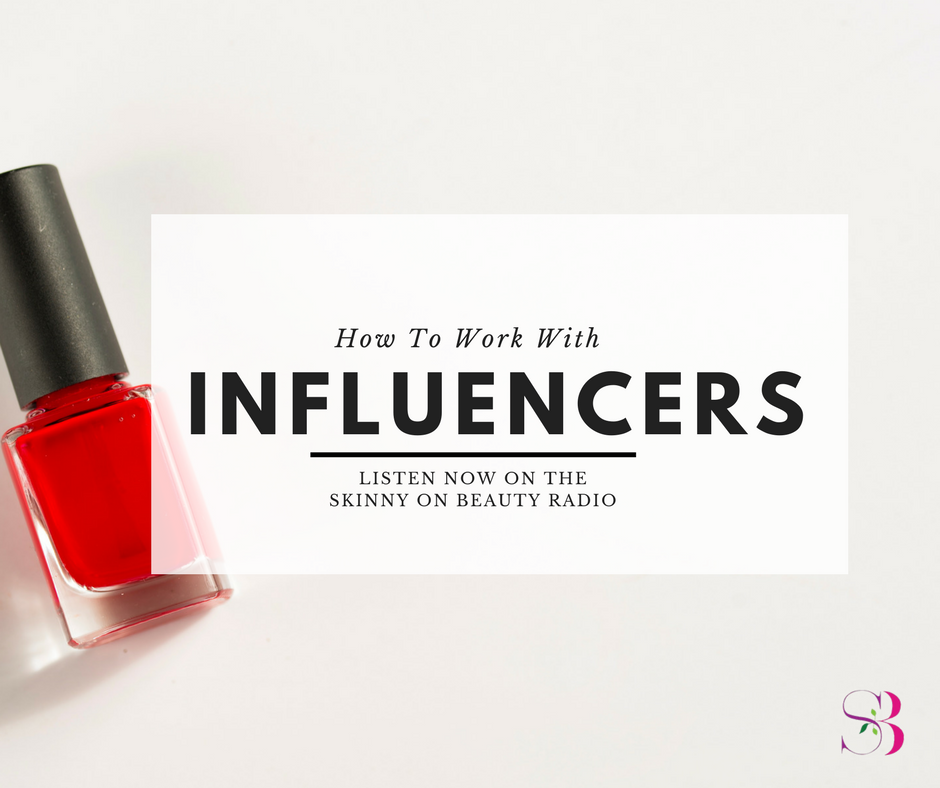 Today on the Skinny On Beauty radio we will be talking about how to work with influencers,  Plus another special topic on successful business building for busy entrepreneurs with 6 habits for starting the morning off with success.
How do you attract influencers to want to work with your beauty brand?  We are glad you asked! This is the hot ticket right now especially after the latest Nielsen report on the power of podcasting. Today's influencer and advertising medium is expanding and broadening to help you reach your target audience.
In this episode you will learn tips on building the right brand messaging and image to work with targeted influencers and personal development tips to help you be a happy and successful entrepreneur.
1:45 What does having your website up-to-date have to do with working with influencers. 
3:20 Tips for branding yourself online and posting accurately to each social platform. 
7:30 How to boost your engagement on your blog and other website assets.
9:00 How to align with the right influencers for your brand.
11:45 How should you vet your collaborations?
18:00 6 habits for a successful morning as an entrepreneur.
18:10 Social Media Marketing World conference. 
If you are looking to produce your own podcast, need help with marketing your beauty brand or need help with social media strategy, my team and I would be happy to help you! Contact us today for a free consultation and channel review.
To be a guest on the show, please contact  us at Unite Socially. To be part of our private community and support the show please join us here.