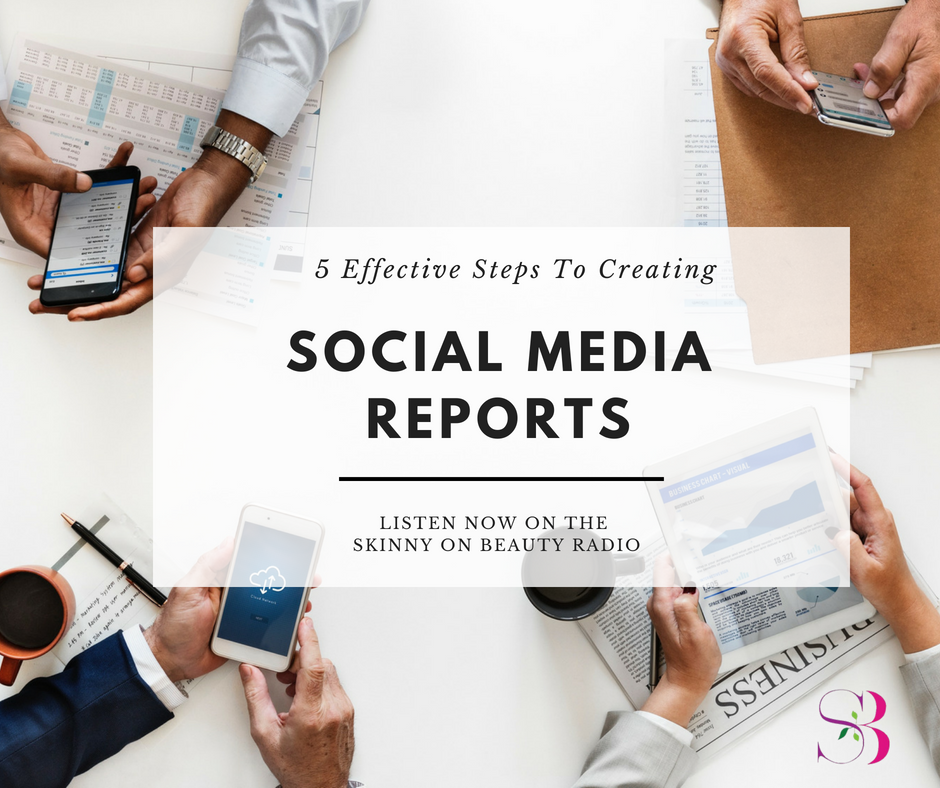 Welcome to another episode of The Skinny On Beauty! Today we are discussing 5 Effective steps to creating social media reports. Every company is now incorporating social media marketing into their regular marketing efforts. Reports help you understand what's driving clicks, what's bringing engagement and what's working and what's not. 
In this episode you will learn the 5 stteps to creating jaw-dropping social media reports. The tips are easy and effective for any social media marketing enthusiast, influencer or entrepreneur. We dive deep into influencer metrics and how to measure partnerships. 
Key Takeaways:
Define your audience and tailor your report to them.
Report metrics that make sense according to your business goals
Listen to your audience
Measure influencer partnerships
Present your results with clarity
Listen to the podcast to learn how to do the aforementioned and more!
If you are want more on how to create a stunning report that will impress your boss or client. Email us at unitesocially@gmail.com for our easy reporting tool template.  It's a FREE tool that will allow you to see charts and reports that will bring growth and bottom line results to fruition.