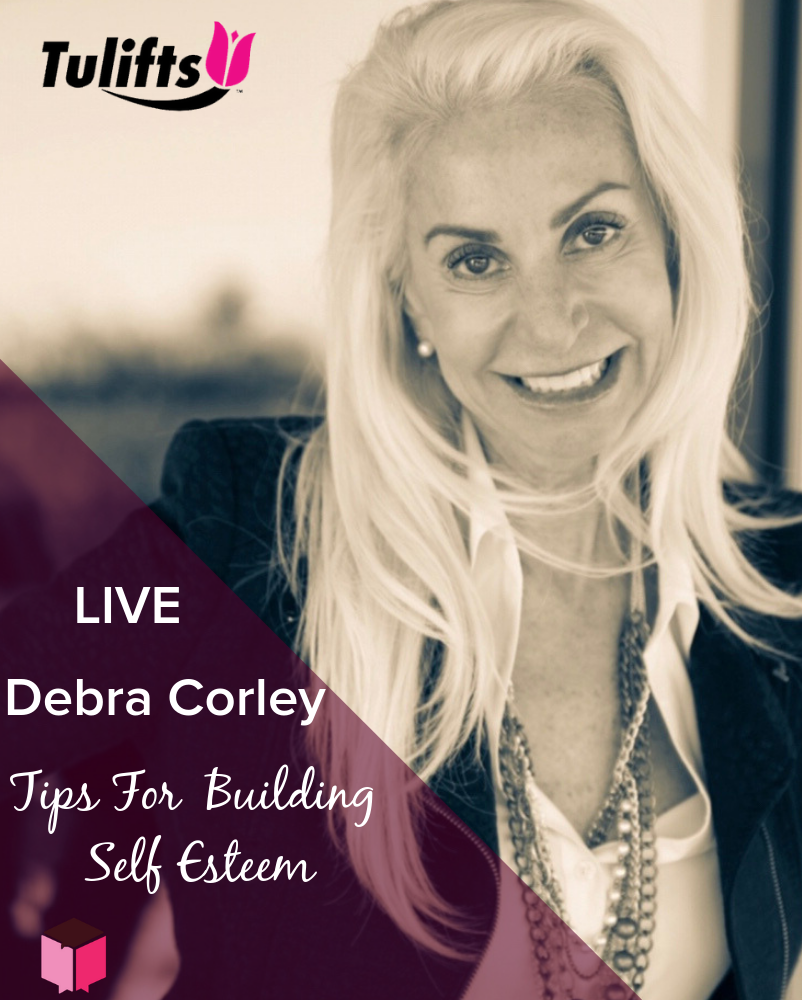 Having actual self esteem in the age of digital hangouts can be challenging.  Often, we find ourselves looking to see how many comments or likes a post that gets to validate our feelings about being socially vulnerable. This is just the modern day attachment to self esteem in a virtual world. However, what about life occurrences before the web which might have affected how we felt and viewed ourselves? 
Debra Corley founder of Tulifts, a sports bra insert, has had many challenges in her life which she could have allowed to negatively shape her identity.  Instead, she chose to embrace her life by helping to empower women to feel and look great. Debra opens up in my exclusive interview about her lifelong lessons from being born with scoliosis and living through years of domestic violence.  She shares her own path to finding self esteem and some very actionable tips. 
In This Episode You Will Learn:
The story of how Tulifts was born
Understand what scoliosis is 
Support for unhealthy relationships
Manage your stress levels
Tools for building self esteem 
Ideas for self discovery
Tips for perseverance as a entrepreneur
If you like this episode please let us know. Write a review for us on iTunes. 
Stay connected and follow Cheryl Hawley at @skinnyonbeauty and her company @unitesocially.