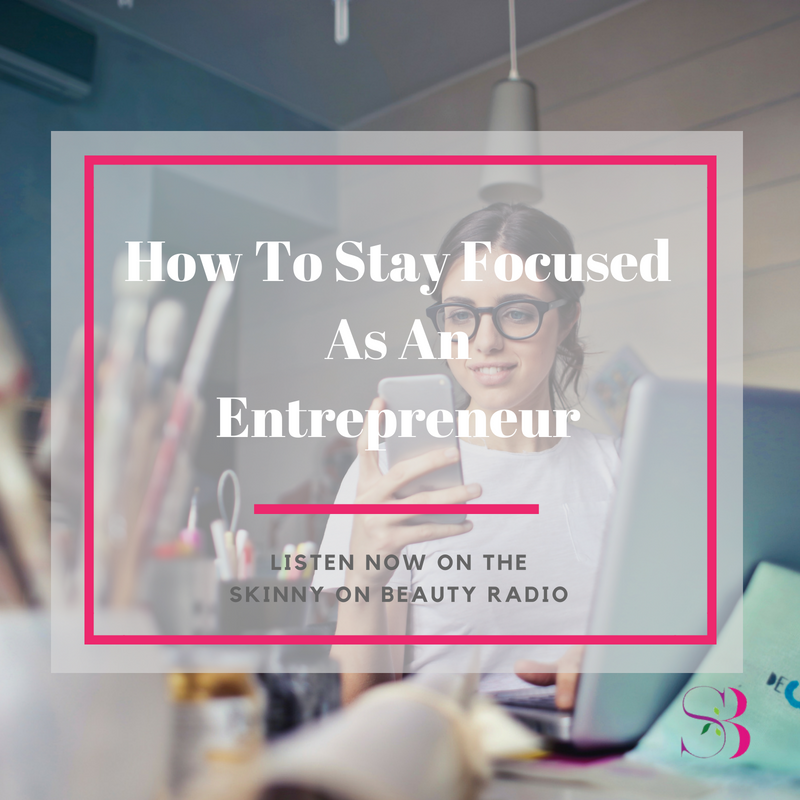 While prepping for this show I came across a dozen on articles on Entrepreneur on this very topic. They must have written about the topic several times over the years in different ways. I immediately felt connected and like I was not alone anymore. The article that stood out to me the most, probably because I actively meditate and try to control my mind was How To Stay Focused:Train Your Brain. Therefore, I've arrange the following tips for you to get more accomplished and stay on track as an entrepreneur in my first ever mini-podcast debut! I'm grateful for you all pushing me to do more of these personal development shows and can't wait to hear what you think about this one. Let's jump right in!
In this episode you will learn how to:
Stay Focused
Track Goals
Keep yourself accountable (It's easier than you think!)
Manage your schedule easier by saying a simple two letter word. 
If you haven't already joined my private facebook group for additional support on show topics, entrepreneurship, marketing and to connect with other creatives please do so. We need you! This is a place to get support and learn how to grow stronger and healthier as an entrepreneur. Join us here.
Make sure to leave your questions here on iTunes as a review as I am checking it often and love hearing from you all!
Stay connected with me and my marketing company at:
@unitesocially
@skinnyonbeauty