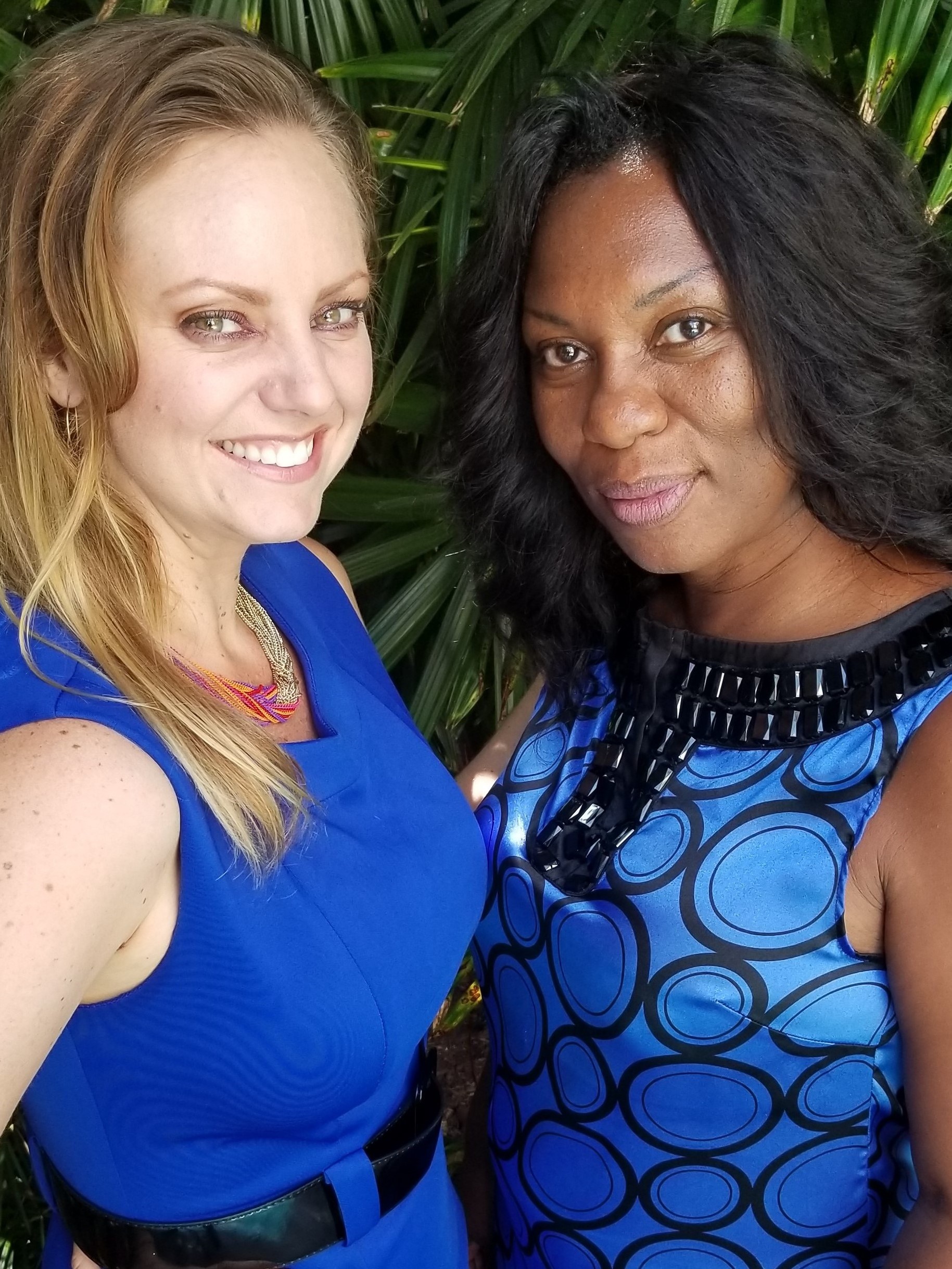 Fashion designer, RoseMarie Macklin shares her tips for curating social content for your fashion show on my latest episode of The Skinny On Beauty produced by Unite Socially. 
As a women I know what women go through to look nice and feel confident in what they wear. When I met fashion designer, RoseMarie Macklin the struggle for feeling sexy in swimsuit wear seemed a lot less dramatic!  
In this podcast we discuss social media tips for curating your fashion show content. So, if you are preparing for any type of event where you will be showcasing your products or fashion pieces and what tips on how to spread the word virally this podcast is for you. 
Rosemarie Macklin is a proud Jamaican women from the busy city streets of Kingston where fashion was an everyday aspiration. Rosemarie is a fashion designer and owns a boutique called Si Mee located in Las Vegas Nevada. She strives to design garments that can be worn by women who want to make statements.  Her designs are sought out through many Avant guard stores across the world. Si Mee Collection is a  brand for "women who make things happen." 
I was honored to get to sit down with this beautiful women and talk about her goals as an female entrepreneur and get insights on how she made the bold decision to start to live her dreams at the young at of 50 years old.  
The entire show is jam-packed with great marketing strategies but here are some of my favorite questions & answers asked:
4:59 How did your passion for fashion begin?
19:52 What social platforms should you start showcasing your designs on? 
21:53 How long before you launch do you need to have your social strategy set up? 
22:37 What do you showcase on your Instagram stories?
24:14 Find out how to get a FREE Si Mee Collection piece sent to you!
26:37 How do you decide what photos to post during a fashion show?
27:48 Is using location on your posts important?
To be a guest on the show, please contact Unite Socially. To be part of my private community and support the show please join us here.
To hear more successful entrepreneur interviews please check out Skinny On Beauty on the following platforms:  Podbean, Soundcloud, iTunes or Google Play. 
Listen to the podcast now!
If you liked this interview you might also like How To Get Subscribers To Your YouTube Channel. 
What was your favorite tip that you heard in today's show? Please share any of your tips for curating engaging content on social media. Comment below with your advice, feedback or questions.
RoseMarie's Inspirational Quote:  "Life happens once and there's no redo so make it happen."